03.10.2022

T. Petrosjana
L. Bizūne
T. Moisejeva
O. Gubkina
A. Josinkaja
L. Renge
R. Rutkovska
Skolēni
Skolotāji
7.A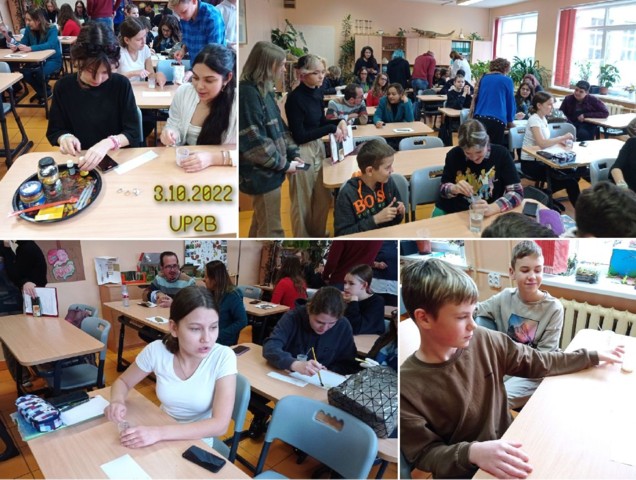 increase nutritional value or prevent spoilage of the product.
food additives: their safety is questionable. Meanwhile, nutritional supplements are not a new invention at all.
Even in ancient times, man discovered that, for example, salt (natural sodium chloride) protects meat from spoilage.
You can dye the wool and create a work of art.
This is how students and guests from partner countries studied the chemical composition, applied the acquired knowledge in practice.
The chemical industry is developed in Latvia, so graduates choose educational institutions related to chemistry and microbiology.