03.10.2022

R. Rutkovska
L. Bizūne
T. Moisejeva
O. Gubkina
A. Josinkaja
T. Petrosjana
L. Renge
Skolēni
Skolotāji
9.B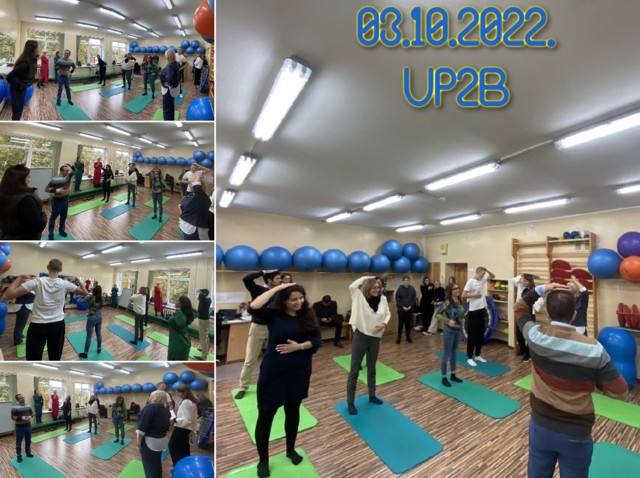 Erasmus colleagues were introduced to various materials, equipment and training methods used for the prevention of flat feet and the activation of foot muscles.
Ārstnieciskās vingrošanas nodarbības tēma - kustību koordinācijas uzdevumi, vingrojumi muguras un korsetes muskulatūras nostiprināšanai.

Erasmus kolēģi tika iepazīstināti ar dažādiem materiāliem, inventāru un nodarbību metodēm, kas tiek izmantotas plakanās pēdas profilaksei un pēdu muskulatūras aktvizācijai.